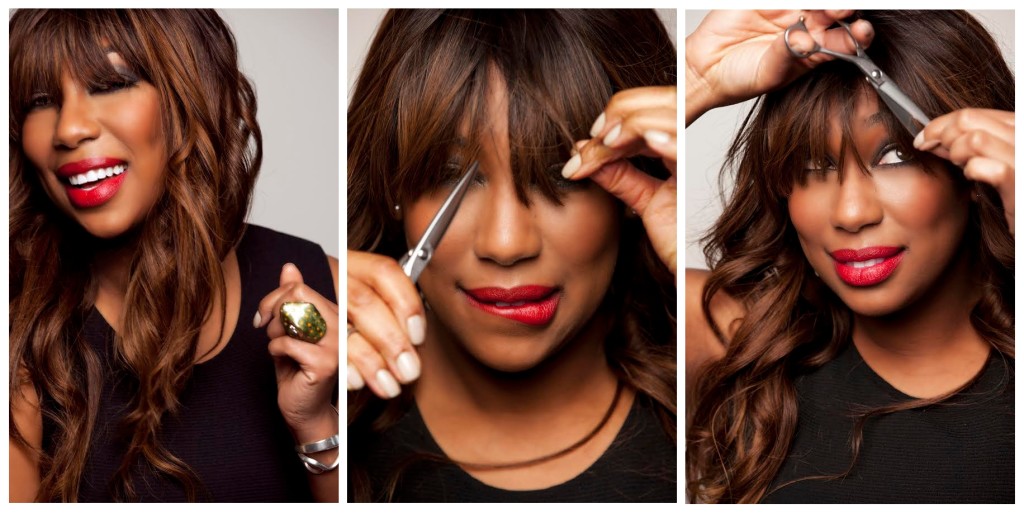 | Who Is Faatemah? |
Faatemah is a beauty inclusion strategist, award-winning hair stylist and world class educator living her dream while bringing others dreams to life.
Faatemah's distinguishing mark is hair that gets attention. She's passionate about not only conceiving over the top hair that can be seen and admired by all, but finding great beauty in a simple haircut and flawless color. Her creations have been featured in many publications, commercial work and runway shows. Celebrity clients include Tracie Ellis Ross, Suzanne Somers, Chrisette Michelle, Holly Robinson Peete and more. Target, Essence, Modern Salon, Bride magazines, ABC, NBC, and FOX have trusted Faatemah's chic sensibility for styling hair.
Faatemah started her career at Aveda Institute where hair pioneer and founder of Aveda, Horst M. Rechelbacher, recognized her talent immediately. She traveled with his team, learning secrets from the very best early on. Her gift in editorial and runway hair, led to opportunities in styling hair for national magazines and campaigns. Her skills range from cutting and color, as well as over 20 years of extension experience.
Faatemah continues to help inspire others through education. Regardless of the client, brand or product, Faatemah's award-winning track record and chic sensibility is trusted and internationally recognized.
Beauty Inclusion Strategist
Faatemah is an influencer who is passionate about desegregating the beauty aisle and challenges brands to speak to beauty with a unique voice.
Award Winning Stylist
Faatemah is the Fashion Forward winner of NAHA (North American Hairstyling Awards) in 2009 as well as being a 2 time NAHA Editorial and Texture nominee. In 2013 Faatemah has also received the Intercoiffure "President's Award" in Paris, France.
World Class Educator
Faatemah teaches stylist her brand of "Edutainment" (via HairNerds), all over the world at trade shows, corporations, classrooms and salons. Faatemah continues to help inspire others through hair and beauty brand education.
Aveda Hall Of Fame
In 2017 Faatemah was the first African-American person to be inducted into the Aveda Institutes Alumni Hall Of Fame. The Hall of Fame Honorees have a long standing and successful career that is focused around their craft, education, and giving back to society.
What The Industry Says About Faatemah
The "Diana Ross of hair" — Professional Beauty Association/International Salon Expo

"Faatemah is possibly the most brilliant, entertaining and genuine person we have ever come across. Whether your question is hair related or how to overcome "mommy guilt", Faatemah has the answer. Think of her as your stylish Hair Fairy Godmother. She will have you rolling in the floor laughing and then slap you in the face with education. #RealTalk" — The Hair Nerds

"Faatemah is not only superbly talented, but she is also one of the warmest and funniest people that you will ever meet… Faatemah captured everyone's attention with her informative class on Hairdressing entitled "Editorial Swag". The class was such a great success that we hope to have Faatemah back again …" — Taylor Andrews Academy of Hair Design

"Celebrity hairstylist Faatemah Ampey is one bad chick who knows her craft…" — VIBE Magazine